This is our fantastic new environmentally friendly multi-surface disinfectant and cleaner.
We chose this product due to its safety and high efficacy – just take a look at the number of certifications!!
This multi-functional product will also remove stains and acts as an effective odour neutraliser.
Can be used on hard surfaces, glass, stainless steel, kitchen, bathroom, fabrics and floors
Provides the opportunity to replace 90% of all cleaning agents and ALL of your disinfectant products
High efficacy with up to Log5 reductions (99.999%) for bacteria, viruses, spores and moulds
Rapid contact time – kills microorganisms on contact
Minimises regrowth over time
Unlike other cleaning solutions, NaturaSel kills germs, cleans well, smells natural and is safe too.
Independent laboratory tests to BS and EN standards to evidence efficacy: EN14476, EN16777, EN1276, EN13697, EN1650, EN14348, EN13727, EN13624, EN1656, NF-T72-281
Find NaturaSel and our other Stay Clean products in our shop.
NaturaSel
Multi-Surface Disinfectant and Cleaner
Available in 5 litre containers
Non-Hazardous, made from the purely natural ingredients of salt and water
Kills up to 99.99% of all bacteria and viruses, including coronaviruses 
Extremely fast contact time  – kills viruses and bacteria virtually on contact
<span…
How to use
The solution will leave surfaces smear-free with a polished, sparkling effect, even on difficult surfaces such a stainless steel. Great for daily cleaning, and can be used as part of a deep clean for disinfecting areas.
Can be used with microfibre cloths, mops or scrubber dryers:

For wiping – spray the surface, even spray the cloth, then rub to remove all solution.

For mopping – it's great for pre-soaked microfibre or spray mopping. And it's fine to spray alongside a bucket of hot water if that's what you're used to.

For floor machines – just add the solution and scrub away.

Ideal for use with electrostatic sprayers – applying the solution in a mist form is an effective way to disinfect larger surface areas and spaces. Nozzles should be plastic.
Can be used on fabrics – spray the stained area liberally with NaturaSel and gently rub with a clean cloth.
It's also great as a deodoriser – it's not designed to mask smells as it's pretty much fragrance free, but does kill the bacteria that causes the smell. And as it's non-allergenic you can happily spray away.
The important point in any disinfection process is to ensure contact. No contact, no disinfection. And also that fogging and misting should be part of a two-stage cleaning and disinfecting regime, and will only be effective if surfaces are cleaned first.
The solution should be stored in opaque bottles.
Note:

It will not remove heavy deposits of fat or grease

Cannot be used on untreated wood without the risk of staining

It is an oxidising agent so any excess should be wiped dry – especially on metal surfaces
Sanitary Waste Disposal
Take a look at our "Bio-Bin" – a unique sanitary system. Carbon footprint approved, the Bio-Bin has a biodegradable lid and inner cartridge, making it the responsible green choice.
Sleek and non-intrusive, it will fit into the smallest of rooms and corners. A must-have item, that will enhance even the most exclusive of washrooms.
A stylish system that can be used in your home as well as your workplace, the Bio-Bin provides a discrete disposal cartridge system, containing an odour neutraliser. When your cartridges are full, they can be disposed of simply in your household waste.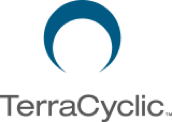 The unit can be created using up to 6 different components:
The base, which is the outer cylinder and comes in 3 sizes – small (6.5 litres), regular (13 litres) & large (26 litres)
The lid and liner cartridge which holds the sanitary waste products
The base plinth for free standing
A hands-free option of a foot pedal
An alternative hands–free option of an auto-sensor
Wall mounts, if free standing isn't an option